To create a tracker artifact without being logged into CollabNet TeamForge , send an email to the tracker.
You do not have to be logged into
TeamForge
to submit a tracker artifact using email, but you must have the tracker submit permission for the tracker to which you are submitting.
Send an email message to <tracker id>@<

TeamForge

server>.
Tip:
You can find the tracker ID on the
List Artifacts
page.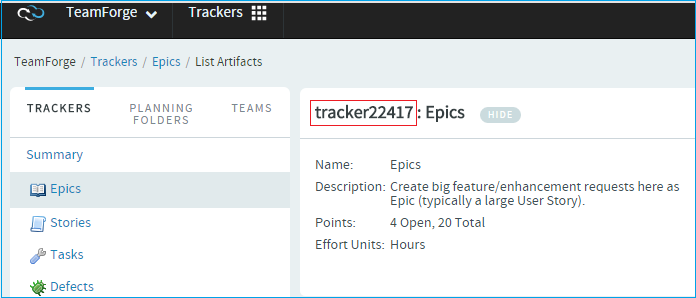 TeamForge
maps your email to the tracker record like this:
| Email field | Tracker field |
| --- | --- |
| To | Tracker email address |
| Subject | Artifact title |
| Body | Artifact description |
| Attachments | Attachments |